PT. Inovasi Pro Filter Indonesia
Being Market Leader and Your Specialized Partner in the Design and Manufacture of Metallic Filter Elements Filtration
We believe that good results start with a good relationship. Our collaborative partnerships consistently yield filtration solutions that meet and exceed our customer's quality, productivity, handling and maintenance requirements. We strive to be your most valuable resource for standard and custome-made filtration products tailored to your specifications and needs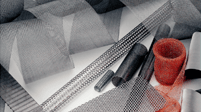 Benefit from our complete variety of metallic filter media that can be cleaned and reused.
They resist chemicals and mechanical wear, and have a maximum lifespan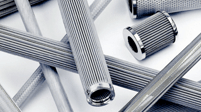 Our metallic filter elements can be cleaned and reused, saving you time and money.
Our elements are used in most industries and with a wide variety of applications.
---
Spinpack Filters and Gaskets
IPRO can provide you with the complete set of elements used in spinpack filtration. This step is critical in the production of synthetic fibers (spinning), and we can improve and innovate on your traditional filtration process.
Standard Product IPRO